All MHRN member research centers participate in scheduled standardized analyses of Virtual Data Warehouse (VDW) tables. These analyses aim to assess quality and integrity of VDW tables at each site and monitor trends in mental health diagnoses and treatment. All of these analyses follow a distributed model with pooling of results across health systems and no sharing of individual-level data.
More detailed annual analyses examine yearly counts and rates of mental health diagnoses (in 12 broad categories), dispensings of mental health medications (in 12 broad categories), and specific procedures (e.g. psychotherapy visits).  Diagnosis categories are cross-classified by medication categories and treatments/procedures.  Results are further stratified by a variety of patient/member characteristic (e.g., sex, age group, race/ethnicity, neighborhood income level).  These analyses have supported several previous MHRN publications, including:
Graphical query tools allow MHRN investigators and our health system partners to explore patterns and trends in care delivery.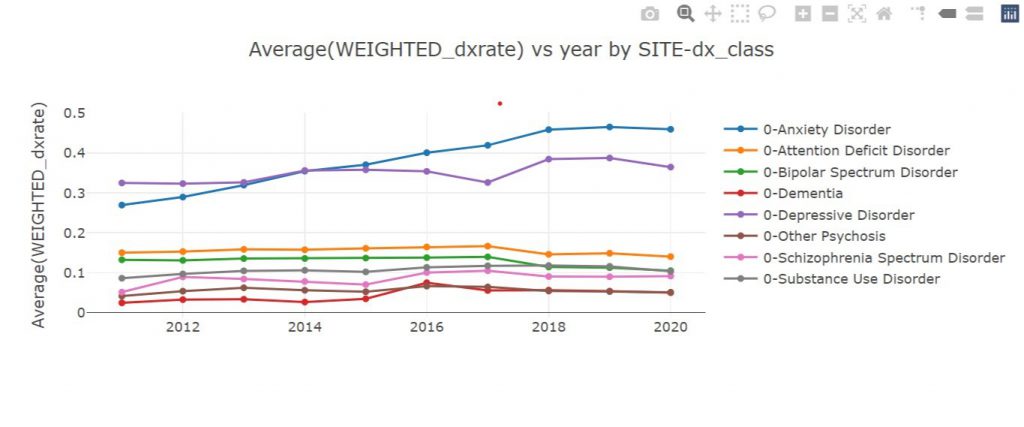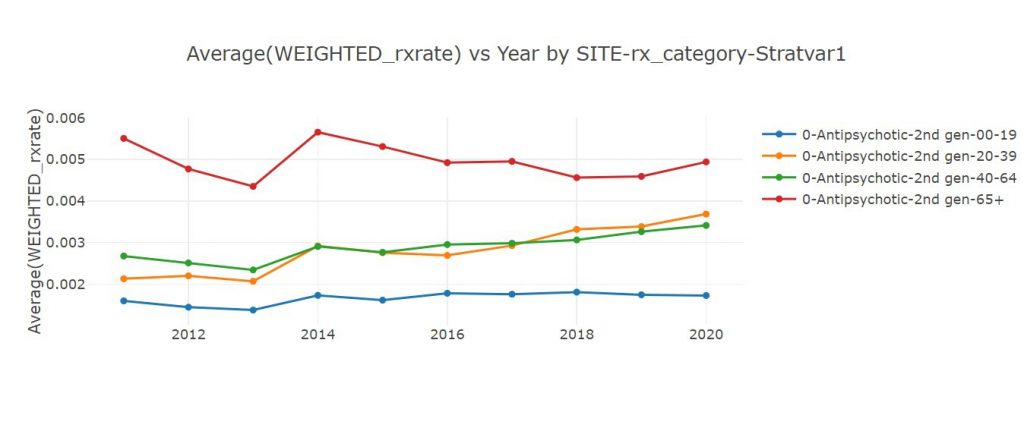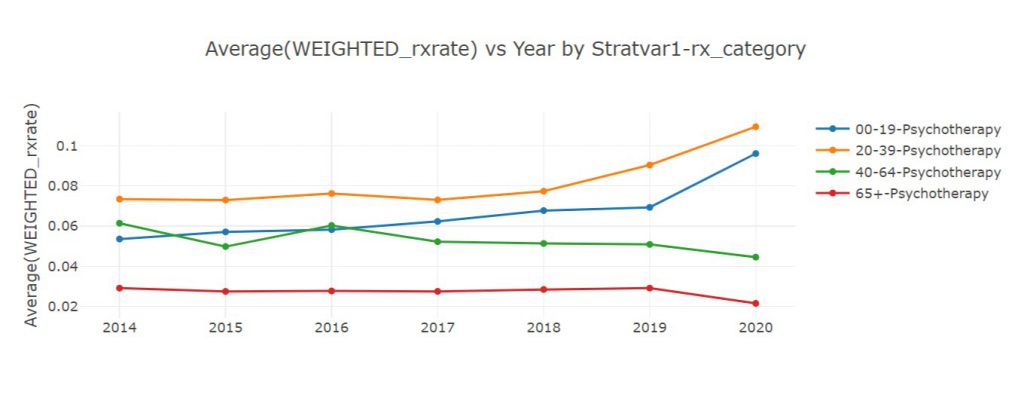 Less detailed quarterly analyses examine monthly counts and rates of selected diagnoses (e.g. depression) and treatments (e.g. antidepressant dispensing). These analyses aim to rapidly identify issues with data quality or integrity – but became an important tool to rapidly assess changes in mental health care delivery during the COVID-19 pandemic.