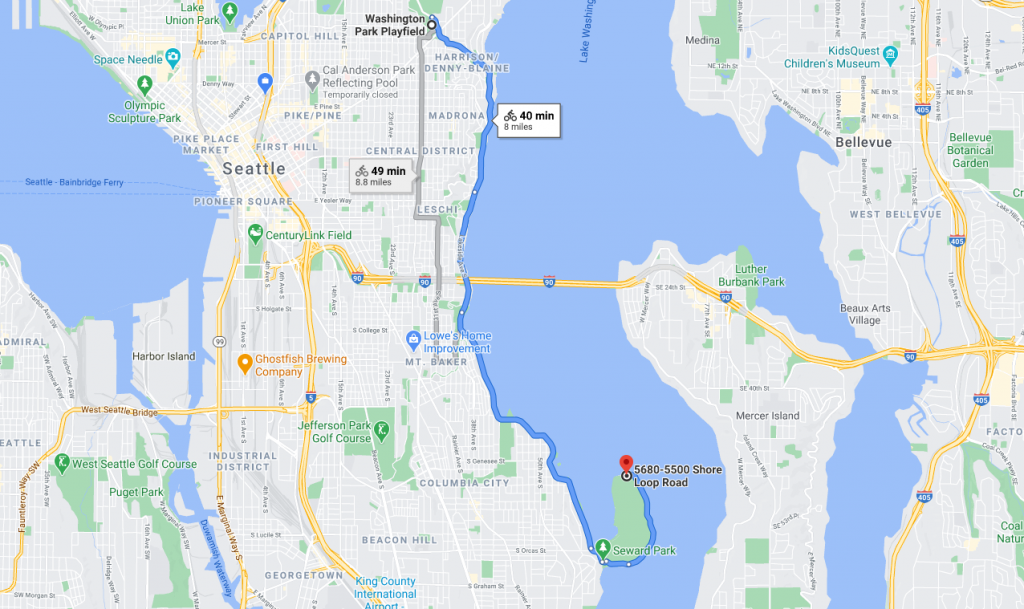 One of my favorite Seattle bike rides goes south along the shore of Lake Washington to Seward Park and then back north to Capitol Hill. That route was especially pleasant during the past summer when Lake Washington Boulevard was temporarily closed to cars.
On sunny days when biking is most inviting, the prevailing winds usually blow from the north. That means I've got the wind behind me traveling south and against me when I'm heading home. Unless the wind is especially strong, though, I rarely notice the tailwind pushing me south down the lake. I only notice the headwind when I turn around to head back north.
During the past summer, failing to notice the wind behind me became my personal metaphor for privilege. When I'm getting help from my usual tailwind, I still feel like I'm pedaling hard. And I usually am pedaling hard.  My legs get at least some of the credit (maybe even most of the credit) for speeding south down the lake. But the wind behind me is certainly an advantage, whether I notice it or not. It's easy not to notice the help I've been getting until it disappears.
Coincidentally, the prevailing wind direction mirrors the social geography of Seattle. People who would hope to move from South Seattle up to Capitol Hill will usually face more of a headwind.
I'm trying to frequently remind myself that the prevailing winds have more often blown in my direction. It's not as if I've never been treated unfairly or faced any headwind. But when that happens, I usually take notice – because it's not very common. Noticing my tailwind takes a more conscious effort since I'm much more accustomed to a gentle breeze at my back.
Greg Simon